______________________________________________________
Top 10 Obscure Beauties
(By Gerry Wang)
---
10 OBSCURE CELEBRITY BEAUTIES YOU MIGHT HAVE MISSED THROUGH THE YEARS
by Gerry Wang

_____If you're like me, then you get sick of all the overexposed babes in Hollywood. You get sick of the Cindy Crawfords, Jenny McCarthys, Sung Hi Lees, and you need someone else to fill the void in your life. Someone with a fresh face, nice body, that no one's ever heard of. Someone you can call your own. So here's a list of 10 beautiful women, who are not on the A-list of famous celebrities, but deserve your attention regardless.

_____I had to fight to get this article published, since the Iron Fist of the tyrannical, puritanical Rice kept smiting my female-based articles down. So let us inundate Rice with messages calling for more girls on Rice World. More girls! More girls!
_____Every man dies. Not every man truly lives......... until he gets to look at pictorials of these women. Ask not what your country can do for you, but what you can do for your country. Everybody, let my pictures be published! There will be a great cry in all of Egypt........
*Editor's note: Not true! Gerry is attempting an internal mutiny. Don't let him get away with this!

_____Keep in mind I had to scour the Net for these pics. These honeys aren't famous, hence their pictures on the WWW are quite scarce. Please excuse the poor quality of some of them.

_____I also must sadly report that I was unable to get any pictures of the following obscure beauties. They are worthy of your attention, but the fact that I can't get any pics prevents them from making the list. So dig around the Net for anything about these babes, and it'll be worth your time:

1.) Chelsea Noble- Kirk Cameron's wife, played his love interest on the short-lived WB series "Kirk"

2.) Cassidy Rae, Sydney Penny, Christina Moore- all are on "Hyperion Bay," also on the WB

3.) Rose McGowan- from "Scream 1", "BioDome", "Phantoms" along with top 10 member Joanna Going

4.) Talisa Soto- played Kitana, the princess on "Mortal Kombat: The Movie"

5.) Tia Carrere- Wayne's girlfriend on "Wayne's World" 1 and 2, also in the pathetic "Jury Duty" starring Pauly Shore
---
And here's the Top 10, unranked:

1.) Joanna Going- "Inventing the Abbotts," "How To Make An American Quilt," "Phantoms"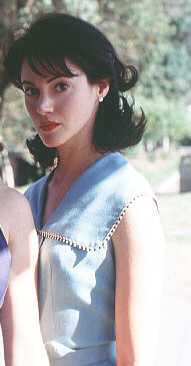 _____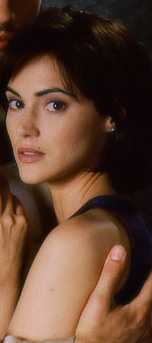 ---
2.) Aika Miura- Japanese celebrity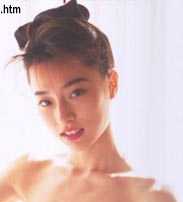 ---

3.) Natalie Portman- in the upcoming "Star Wars: Episode One- The Phantom Menace," "Beautiful Girls," "The Professional"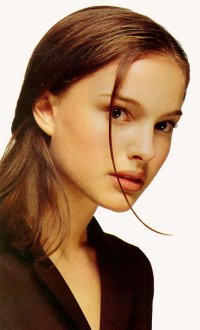 ---
4.) Vivian Chow- Hong Kong singer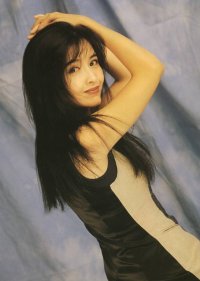 _____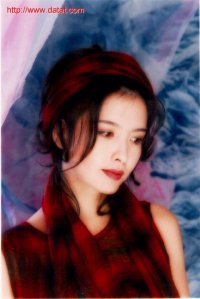 ---
5.) Lee Hyo Ri- Korean teen singer from the group FIN K.L.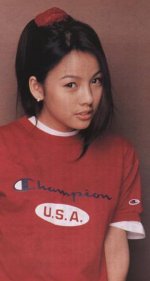 ---
6.) Eugene- from SES, another Korean teen group
_____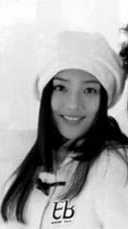 ---
7.) Angie Everhart- supermodel, "Jade," "Last Action Hero," "Bordello of Blood"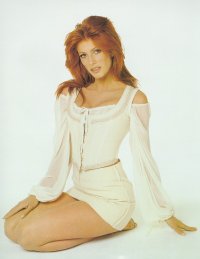 ---
8.) Jane March- "Color of Night," "Tarzan and the Lost City,"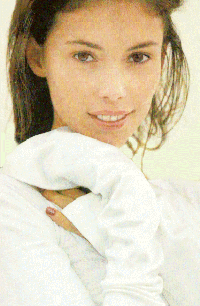 ---
9.) Gong Li- Chinese actress, "Temptress Moon," "Shanghai Triad"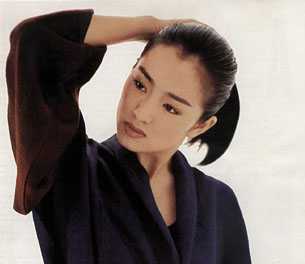 ---
10.) Anna Marie Goddard- ex-Playboy Playmate